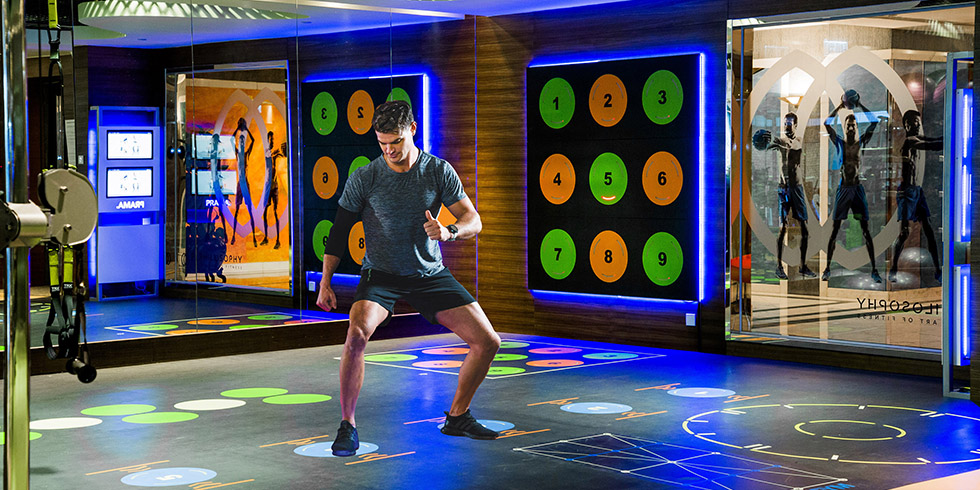 45 Second Pavigym – Prama Challenge
Challenge your reflexes and agility on this interactive fitness experience. Try and achieve a high score and see how many times you can hit the sensor in an intense 45 second round on the SPRINT track in Hong Kong Parkview's unique PaviGym – Prama System!
Date:
1/11 – 30/11
Venue:
Hong Kong Parkview Gym
Each participant will receive a complimentary coffee at the Lifestyle Café
Overall winner will receive a free breakfast at Teahouse
Separate age group for men and women:
18-23 years of age (young adults)
24-39 years of age (Adults)
40-49 years of age (Master)
50-59 years of age (Senior)
Terms and conditions:
1. The Challenge is open to members over the age of 18 years after the time registration (31 March 2001) and employees of Hong Kong Parkview can enter.
2. Unlimited attempts are permitted per participant.
3. The winners will be determined by Hong Kong Parkview judges selected from management of Spa & Resort.
4. Hong Kong Parkview decision will be final and no correspondence will be entered into.
5. Registered Challenge participants who have any medical conditions (physical and/or mental health) or are taking any medication should check with their health professional before entering.
6. Members are aware that any physical challenge and the use of any facilities could result in personal injury to himself/ herself and / or other users of Hong Kong Parkview' facilities and / or damage suffered by property and that the member must act with full care and attention at all times to avoid such occurrence. Hong Kong Parkview, its officers and the personal trainers assigned to the member accept no liability for either injury to the client or any loss or damage to the member except insofar as such loss, damage or injury is by law, incapable of exclusion.
7. Registered 45 second Pavigym Prama Challenge participants result will be posted and updated on the leader board.
8. By participating, registered 45 second Pavigym Prama Challenge participants agree to accept these terms and conditions and the decisions of the Hong Kong Parkview, whose decisions are final and binding in all respects.
9. Participants commit to Adhered to all relevant terms and conditions outlined herein throughout the entirety of the 45 second Pavigym Prama Challenge.
Enquiries & Enrolments:
Adult's Activities