ABOUT US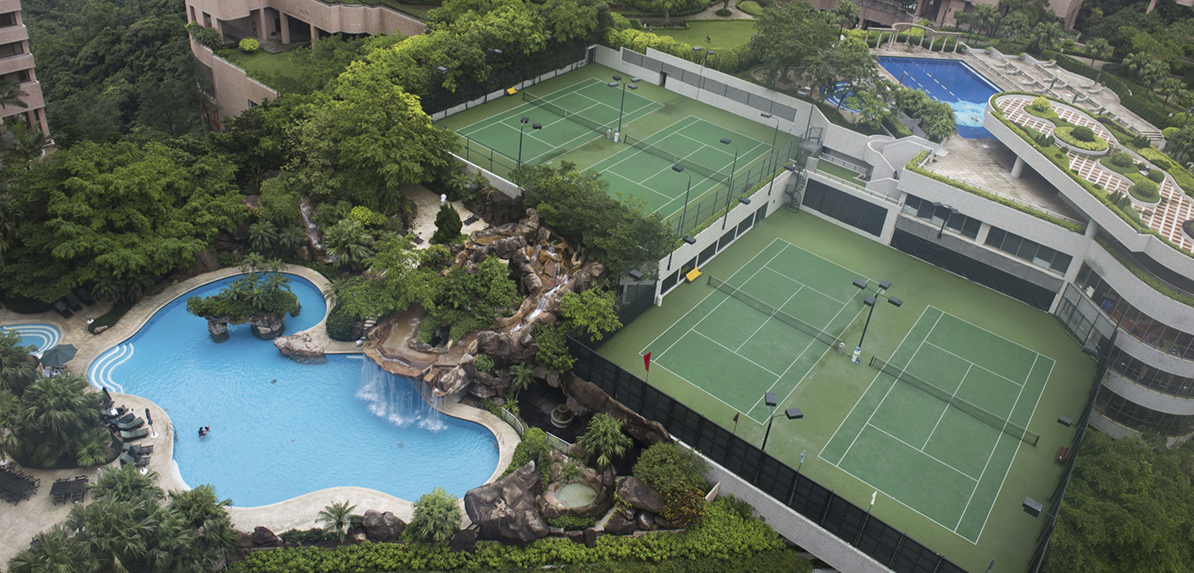 Surrounded by the tranquil Tai Tam Country Park and overlooking the stunning southern coastline, Hong Kong Parkview is an iconic multi-dimensional complex that affords ultimate and elegant living experience to both members and guests. Featuring comprehensive facilities, including Hong Kong's finest private fitness centre, indoor and outdoor swimming pools, themed interactive playrooms, 8 dining outlets, as well as lavishly-appointed, luxury serviced apartments that suit all guests' needs, Hong Kong Parkview offers the epitomes of luxury living, caters short stay of 1 month up to long stay of 2 years in Hong Kong. Just 5-minute drive to the South Island Line and a 15-minute drive to Central, members and guests can enjoy the serenity and comfort of a perfect 'Home away from Home'.
HISTORY OF HONG KONG PARKVIEW

Hong Kong Parkview was built to offer an integrated environment, with luxury apartments and unsurpassed dining, recreational and leisure facilities. In 1981, the land amidst the Tai Tam Country Park was purchased from the Hong Kong Government for construction by Chyau Fwu Group. With apartments, clubhouse, spa and resort facilities unveiled in phases, the first guest moved in by the fall of 1988, and the entire complex featuring 18 towers, a podium and a clubhouse was declared officially open to the public in the summer of 1989.
WHERE WE ARE LOCATED
Hong Kong Parkview is located at 88 Tai Tam Reservoir Road, Hong Kong. We have a shuttle bus fleet running across two routes for your convenience– one to and from Central with 3 disembarkment stops in Edinburgh Place, CENTRAL, China Resources Bldg., WAHCHAI and Hoi Ping Road, CAUSEWAY BAY. Stay tucked away in this hidden oasis above the city while staying well-connected.
Local Weather
INFORMATION ABOUT HONG KONG


Located at the mouth of Pearl River Delta on the coast of Southern China, Hong Kong sits at the heart of Asia, and is the main gateway to the mainland China. Despite its small size, Hong Kong is regarded as an internationally recognised business, cultural and financial hub in Asia, and boasts an efficient transportation system, one of the world's leading airports, an abundance of entertainment and dining options. Here, travellers can enjoy towering skyscrapers of the commercial districts contrasted by expansive public parks, beaches and coastal islands.
LIFESTYLE MAGAZINE
Our in-house magazine "Lifestyle" is our complimentary quarterly publication dedicated to providing news, and editorials about current events and trending topics that keep our members and residents on top of what's happening at Hong Kong Parkview and the world. It's a collaboration between our own editorial team and guest journalists and editors that provide you with beautiful images, resourceful articles and interesting stories delivered directly to our readers every 3 months. We cover everything from interviews with new staff, articles about "What's new at Hong Kong Parkview", "What's happening in Hong Kong?", "Best food from around the world", "Short haul travel destinations" and more!