TEAHOUSE CHRISTMAS AND NEW YEAR BUFFETS
TEAHOUSE CHRISTMAS SET MENU
TEPPANYAKI AND TEMPURA CHRISTMAS AND NEW YEAR SET MENU
CHRISTMAS HAMPERS & GOURMENT favourites

TEAHOUSE CHRISTMAS AND NEW YEAR BUFFETS
All of your festive favourites in Teahouse's Christmas Buffets! Fresh Cold Seafood, U.S. Turkey and Lobster all want a space on your plate! For the month of December and January, buy 10 coupons of 12-3
Lunch Buffet and receive 2 complimentary coupons!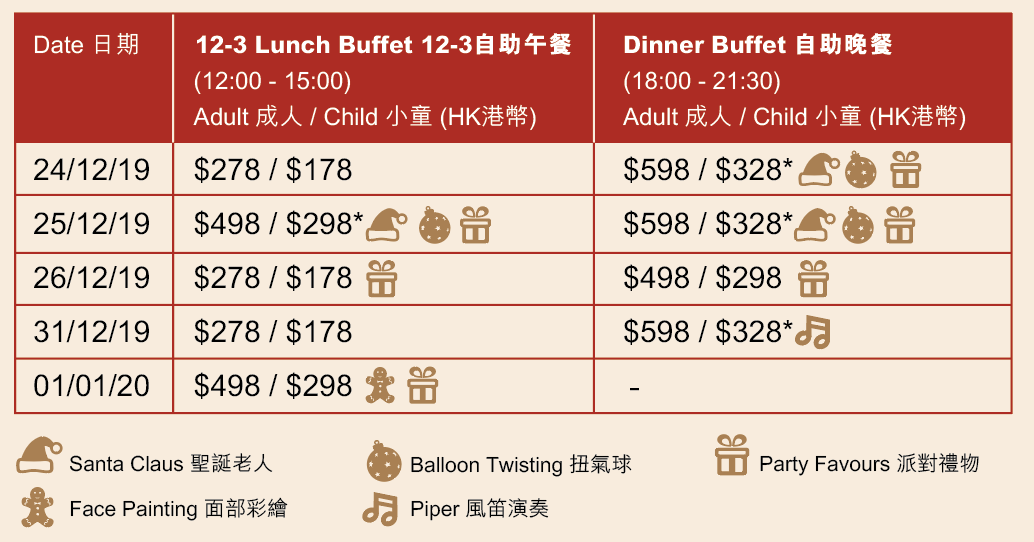 Click here to book now!



TEAHOUSE CHRISTMAS SET MENU
Warm your spirits this Christmas and dig into Teahouse's bountiful set menu with traditional festive delights, featuring Slow-cooked Christmas Turkey, Honey Glazed Smoked Ham and Pan-seared U.S. Angus Rib Eye Steak and a host of divine desserts of Warm Chocolate Pudding with Vanilla Ice-cream.



Reserve your seat now!



TEPPANYAKI AND TEMPURA CHRISTMAS AND NEW YEAR SET MENU
Teppanyaki will be presenting sizzling teppanyaki and tempura mouthfuls in its lunch and dinner set menus. Dine on the popular Seasonal Hamachi Sashimi, Mentaiko Ochazuke Rice, succulent Saga A5 Wagyu Beef Japanese Sirloin, crunchy Maitake Tempura and many other delicacies.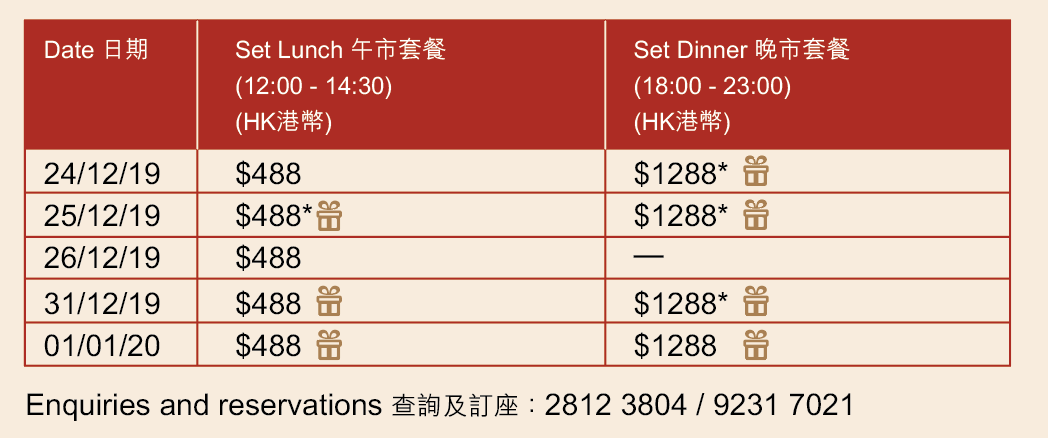 Reserve your seat now!



CHRISTMAS HAMPERS & GOURMENT FAVOURITES
Share some of the Christmas spirit with your friends and neighbours with one of our Delights or Prestige Hampers, filled with seasonal goodies.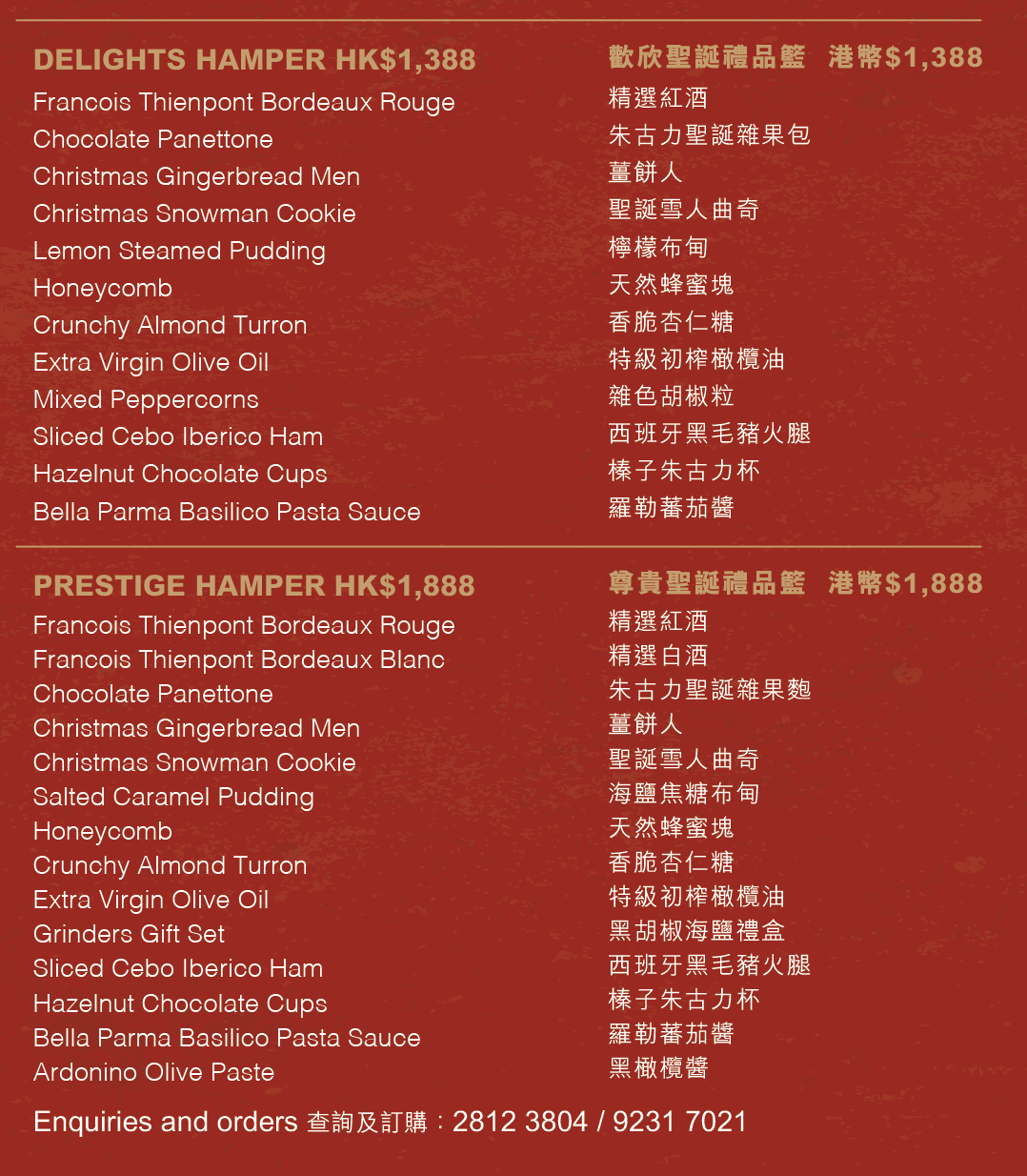 Click here to order now!

Enquiries & Reservations:

Other Offers
Restaurants and other Outlets
Other Offers