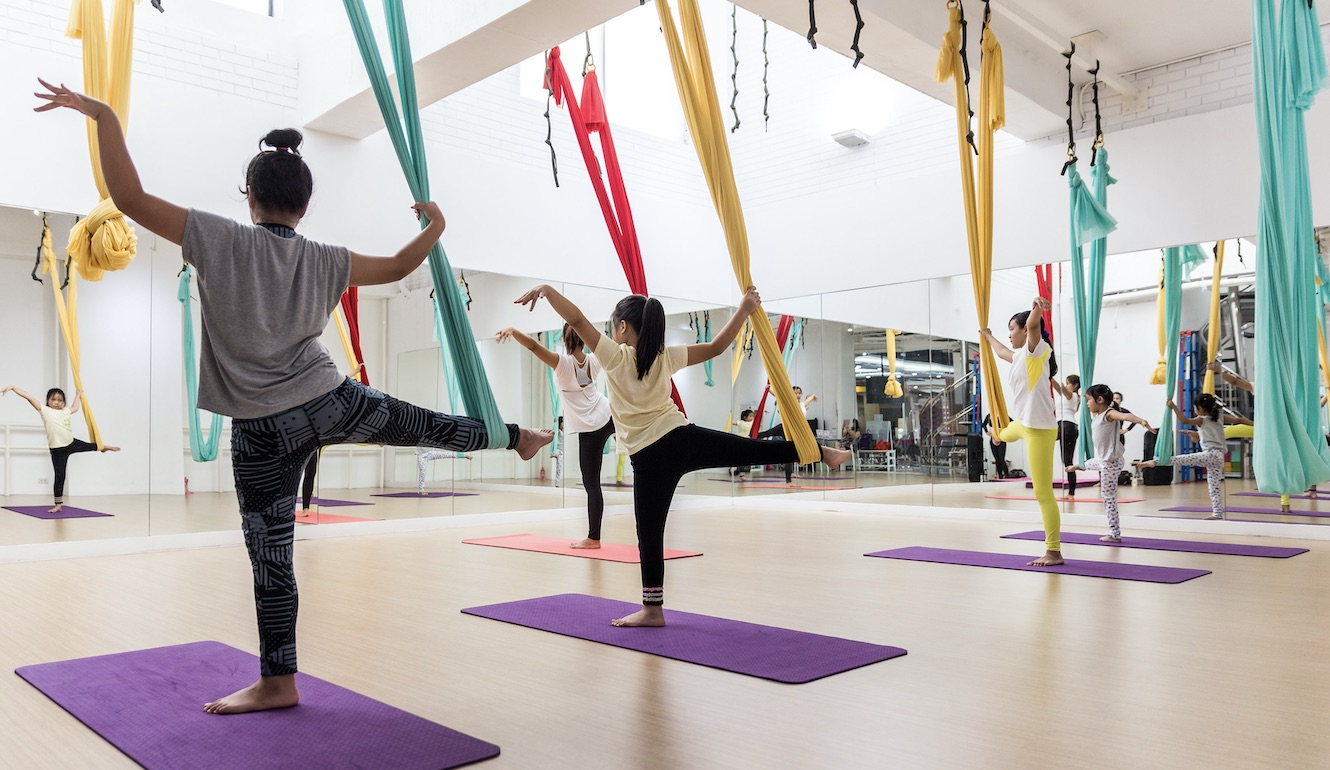 Pop up class on 23 Oct (Sat)
Time: 10:45 am – 11:45am
Price: HK$250(members) / HK$300(guest)
Let the kids spread their wings and fly with us!
Engage your little monkey in our Aerial Yoga class and allow them to put their energy to good use. While suspending themselves in an aerial yoga hammock, the kids will cultivate body strength, coordination, self-confidence and mindfulness in an incredibly fun and relaxing way.
Date: Every Saturday
Time: 10:45am – 11:45am
Age: 5 – 8 years old
Venue: GX2
Price: Single Session – HK$250 per member / HK$300 per guest
10 Session Package – HK$2,000 per member / HK$2,500 per guest
Other Activities